Rev. Dr. Sharlyn Gates' blog, "A Journey of Grace ...,"

and can be found by clicking here:

www.sharlyndgates.com

.

A Message From
Rev. Dr. Sharlyn DeHaven Gates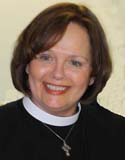 Changes ... Reflections from Your Pastor
Like it or not, it seems everything is constantly changing, doesn't it? As I write this it doesn't feel like the weather is changing from the heat of summer to the cool, crisp autumn air. Oh, but we are fully aware that it is about to change. In fact, by the time you read this article the temperatures will probably be much lower. And I won't even mention what will be coming along right behind the fall weather.
Things are changing in the church as well. It always does change with the seasons. Summer is more laid back with very few programs going on. Many of us are gone up north or on vacation somewhere. But with the fall, everything kicks back into high gear. The kids are going to school, Sunday School and Bible Study begins again, and don't forget how we love the coffee and fellowship time that starts back up in the fall. I'm excited for those changes and very ready for things to get in full motion again. I like the church when we are very active!
Of course, there are other changes that we may not like too much but we really have to accept them because, like it or not, they are going to happen. A beloved family member dies; someone begins having poor health; another falls and breaks a hip and can't be round as much. A family moves away to be closer to grandchildren. So many things we wish didn't happen but we really have no control over.
One of the hardest things for us is to say good-bye to someone who has been such a gift and blessing to the entire church. As you know Pastor Shaun will be leaving us, with October 1st being his last Sunday as our Commission Ruling Elder (CRE). Five years ago, Shaun Hardimon came to my office asking if I would be open to mentoring him in ministry as he was going through the training for CRE's (formerly called Lay Pastors"). I was honored and happy to help, and the Session voted to do it. So, Shaun came to us with his lovely wife, Michele, and worked with us as an intern. We were all surprised and pleased when he finished the training program and asked if he could be commissioned to Holly Presbyterian Church. He knew we did not have the financial resources in our budget to compensate another pastor but he wanted to serve us in ministry. And so it happened that we had this blessing of Shaun as our Associate Pastor for all these years - an unexpected gift that God gave us.
We witnessed changes in Shaun and Michele's family as they adopted Abby Hope and we watched her grow. We have loved being part of that time with them.
But things do change and pastor's go through discernment periods trying to determine what God is calling them to do. And sometimes that call means something new and different. And sometimes we just walk by faith and don't have a clue yet as to what is next. That is where Shaun is now in his call to ministry. We must accept it and honor him as we lovingly let him go; sending him out to serve in new ways, thankful that we had the blessing of him and his ministry; happy that we had a part in his growing in ministry. Sadly, as most pastors do, he and Michele and Abby will be worshipping somewhere else. It's just part of a pastor's transition.
There are lots of changes coming our way. We can choose to lament over them or we can choose to accept them, with God's help. I will choose to accept because there is so much to do. We may face changes but one thing never changes - that is the mission of being the church of Jesus Christ. Serving, giving, teaching, preaching, studying, feeding the hungry, helping the poor, showing compassion... the list goes on and on. And it is an exciting challenge that we, my friends, are up to.
God says in Isaiah, "Behold, I am doing a new thing; now it springs forth, do you not perceive it? I will make a way in the wilderness and rivers in the desert."
God is leading us as we faithfully walk into the future, changes and all!
Peace and Grace!
Rev. Sharlyn
---
A Word From
Associate Pastor Shaun Hardimon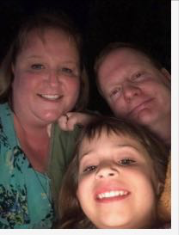 Pastor Shaun's Letter To Rev. Dr. Sharlyn Gates and the Holly Presbyterian Church
After much consideration I have decided to submit my written resignation letter to Holly Presbyterian Church. Instead of renewing my contract I will be making my last day at the church October 1, 2017. I will always be grateful to both Rev. Dr. Sharlyn Gates and Holly Presbyterian Church for everything they have done for me, and my family, over the last several years. In addition, I would like to write a personal thank you to both Reverend Dr. Sharlyn Gates and the Holly Presbyterian Church:
Rev. Dr. Sharlyn Gates - I would like to thank you for being willing to take me on as an intern and then as a peer. Since the first day I stepped into the church you have allowed me to explore and be involved with any activity both inside and outside of the church. Furthermore, I would like to thank you for allowing me to be involved with the different parts of peoples lives. Over our time together I have been with people during some of their happiest times, lives such as baptisms, pre-marriage counseling sessions and on their wedding day. While at the same time I have been given the opportunity to be with people who are dealing with a variety of issues in their lives from the death of a loved one to personal struggles in their lives.
Holly Presbyterian Church - I would like to thank all the members of the Session and the church for making me, my wife, and daughter feel welcomed and part of the church family. You have shown this by your kind words of encouragement over the last couple of years, but also by being there to laugh and cry with us through the adoption and raising of Abby.
Gratefully,
Shaun Hardimon
---