Rev. Dr. Sharlyn Gates' blog, "A Journey of Grace ...,"

and can be found by clicking here:

www.sharlyndgates.com

.

A Message From
Rev. Dr. Sharlyn DeHaven Gates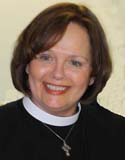 Reflections from your pastor …
The Ministry of Prayer
At our April Session meeting, I led us in a time of Scripture reading and discussion. We talked about how important it is to reach out to people and offer the hope and encouragement we have in the risen Lord. We discussed how people are looking for more than just a fun place to be but many are hurting and needing what only we as a family of faith have to offer. When we are talking to each other or to a friend, our conversations can become serious at times. When we trust each other, it is not unusual to share a problem or emotions with one another. Those are the times when we should offer what we have found gives us hope and encouragement and joy. We offer Jesus' love and forgiveness. We offer his new life that is found in the resurrection.
Out of that conversation came a discussion about who we are as elders – leaders in the church. We are more than Session members; more than team leaders of specific teams that do certain jobs that need to be done. Elders are spiritual leaders in the church. They are "set aside" – consecrated – in their ordination for a work that is to minister to others. Elders are called to pray for others.
James 5:13-16 says: "Are any among you suffering? They should pray. Are any cheerful? They should sing songs of praise. Are any among you sick? They should call for the elders of the church and have them pray over them, anointing them with oil in the name of the Lord. The prayer of faith will save the sick, and the Lord will raise them up; and anyone who has committed sins will be forgiven. Therefore confess your sins to one another, and pray for one another, so that you may be healed. The prayer of the righteous is powerful and effective."
Prayer is such an important part of ministry. We agreed at Session meeting – the meeting of the current, active elders – that we would provide a quiet place for prayer after worship each Sunday. If you are wanting someone to pray for you or for a loved one – if you are hurting or sick or in need of forgiveness – come to the corner in the back of the sanctuary where there will be a prayer space and an elder or two there, waiting to pray with you. Anything you say to them will be confidential. They will listen and offer prayer and you will feel encouraged by the Holy Spirit who will present among you.
Please take advantage of this prayer ministry. If you wish to be one who offers prayer at times, let us know. It isn't just elders who are called to pray. But if you just want prayer, please come and receive a blessing.
Pray for this prayer ministry to be a blessing to many in our congregation and perhaps extend out to others in the community.
My the risen Lord be present to us in our prayers in a mighty, yet sweet way. Amen.
Reverend Sharlyn
---

A Word From
Associate Pastor Shaun Hardimon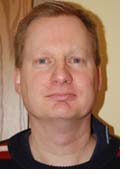 Ecclesiastes 3:1
"For everything there is a season, and a time for every matter under heaven."
Can you believe spring is right around the corner? I know you may not believe spring is coming since we just had a few inches of snow, but if you look closer the green buds are coming up from the ground. Then before too long we will be seeing the beautiful flowers blooming and the green grass taking over the brown grass in our lawns.
The same as spring is a new beginning for everyone's flowers and lawn we need to remember that we can also have this same affect on someone's life by forgiving them or even taking the higher road and saying that whatever caused problems in the past is the past and we can now move on.
So today reach out to those who have hurt you and say that today is the season of change in your life and theirs by giving them the same forgiveness and grace that we received by our Lord and Savor Jesus Christ.
May you have peace with Christ.
Shaun
---