Rev. Dr. Sharlyn Gates' blog, "A Journey of Grace ...,"

and can be found by clicking here:

www.sharlyndgates.com

.

A Message From
Rev. Dr. Sharlyn DeHaven Gates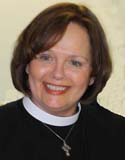 New Revival, a Blazing Fire
There is an inspirational story that's been shared on social media a good bit. The author is Dr. John MacArthur. It's titled The Lone Ember and goes like this:
A member of a certain church, who previously had been attending services regularly, stopped going. After a few weeks, the pastor decided to visit him. It was a chilly evening. The pastor found the man at home alone, sitting before a blazing fire. Guessing the reason for his pastor's visit, the man welcomed him, led him to a big chair near the fireplace and waited. The pastor made himself comfortable but said nothing. In the grave silence, he contemplated the play of the flames around the burning logs. After some minutes, the pastor took the fire tongs, carefully picked up a brightly burning ember and placed it to one side of the hearth all alone. Then he sat back in his chair, still silent. The host watched all this in quiet fascination. As the one lone ember's flame diminished, there was a momentary glow and then its fire was no more. Soon it was cold and "dead as a doornail."
Not a word had been spoken since the initial greeting. Just before the pastor was ready to leave, he picked up the cold, dead ember and placed it back in the middle of the fire. Immediately it began to glow once more with the light and warmth of the burning coals around it. As the pastor reached the door to leave, his host said, "Thank you so much for your visit and especially for the fiery sermon... I shall be back in church next Sunday.
The point, of course, is that we lose our zeal - our inner fire - when we are away from the rest of the body of believers. We are much stronger spiritually when we are not alone. But I've been thinking about this a lot lately and I think there is another point of view here. When I was in Oklahoma in June, my family and I were at the cabin for one last wiener roast before the cabin was sold the next day. The guys had thrown a lot of wood on the fire and it was roaring for a good while. When it was time to finally leave, we had to put the fire out, of course. So, they took sticks and starting spreading the wood, separating the logs and burning embers so they could not keep hot with the heat and fire of each other. Where there had been a huge flame, now the fire began to die down fairly quickly. Finally, they poured water on the logs and easily put out what remaining fire was left.
Consider this: when we remove ourselves from the body of Christ, we begin to lose our "flame" - that inner spark that keeps us inspired and full of faith and life for Christ and his ministry. When we aren't being fed on God's Word, or studying together, or in fellowship with our church family, we are in danger of losing our spark. But, what is also true is that when the congregation begins to thin out, to separate from one another, the whole church feels it and it too begins to lose it's spark. We need one another in order to be on fire for the one we serve - Jesus. We can't keep the fire burning strong if we are scattered.
Fall is coming quickly and the church is in need of its members to be on fire for the ministries of Christ. We need team members and leaders and greeters and ushers. We need teachers, nursery workers, choir members and people to help with the baby pantry and Friends with Needs.
If we are to be an active vital church in our community, we need to all be present, growing spiritually, being in fellowship with one another, bringing our children to Sunday School and Teens for Christ, so they will be growing and learning. Without them, we have no children's program. The time is upon us to regroup and to ask "what can I do to help keep the fire going?" It's time to grow, time to serve. Don't wait to be asked. Just come and add to the flames. We will all be revived.
Peace and Grace!
Rev. Sharlyn
---

A Word From
Associate Pastor Shaun Hardimon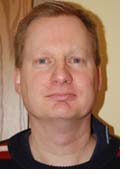 Pastor Shaun's message is not available this month.
---


Transcripts of December 2017 Sermons

Copyright 2017. All Rights Reserved.
---
---
---
Associate Pastor Shaun Hardimon's
sermon for September 3,
entitled "Sowing Seed,"
is not available
---
---
---
---
---
Guest Minister Rev. Dr. Raymond Knudsen II's
sermon for Sunday, July 30,
entitled "Number Please?"
is not available
---
Guest Minister Rev. Don Neuville's
sermon for Sunday, July 23,
entitled "The Enemy and Us,"
is not available
---
---
---
---
---
---
Associate Pastor Shaun Hardimon's
sermon for June 11,
entitled, "Fruit," is not available
---
---
---
---
---
---
---
---
---
---
---
---
---
---
---
---
---
---
---
---
Associate Pastor Shaun Hardimon's
sermon for January 22,
entitled "Your Son,"
is not available
---
Associate Pastor Shaun Hardimon's
sermon for January 15,
entitled "The King,"
is not available
---
---
---