Rev. Dr. Sharlyn Gates' blog, "A Journey of Grace ...,"

and can be found by clicking here:

www.sharlyndgates.com

.

A Message From
Rev. Dr. Sharlyn DeHaven Gates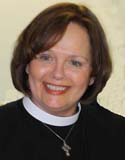 A few Sunday's ago I preached about Thomas, the twin, from the gospel of John, chapter 20. It was the story of how Thomas would not believe the other disciples who claimed they had seen the risen Lord. He said he would only believe that Jesus was alive if he could see for himself the holes in Jesus' hands where the nails had been. And Jesus returned to where he had come before to show himself to the others. Now Thomas was able to see and believe, as well.
That sermon was about the doubts many of us have. In fact, I suggested that perhaps we - you and I - are the other twin. Those in worship that day were asked to write on index cards something that you have doubts or questions about. I got some very good questions. Here are a few of them:
Will I really get to see my loved ones again someday?
What will we look like when we are in heaven?
Will we have a body and will it be recognizable?
Was there a real Adam and Eve and did creation really happen as Genesis says?
Where does science fit in?
Why do bad things happen to us who are trying to follow Jesus?
Does everything happen for a reason?
Starting on June 18th, I will be preaching a five week sermon series based on your questions. If you did not have a chance to write a question you have about the faith, but would like to, please do so and email me at pastor@hollypc.org Or you can write it down and give it to me.
I would like for this to be a beginning point for having opportunities to discuss our faith and all the questions we might have. I am planning a class where we can come together and have informal faith discussions. You will be notified soon of when that class will begin. Keep your eye out for the announcement about the Side Door Class.
With June upon us, we are now at the end of the Easter Season and we begin the season of Pentecost. We celebrate that amazing day when the Holy Spirit came upon the disciples and they were given power to speak in other languages, to preach the good news of salvation through our Lord Jesus Christ. And on that day, many people became believers in Jesus and they went home to their own countries and the word spread like wild fire. The church was born and grew and had power to accomplish many things because of the Holy Spirit.
It is the Holy Spirit that is in us today, still giving us what we need to be disciples, to read the scriptures and to have our eyes and hearts open to the message we have in that scripture. It is the Holy Spirit that will show us truth and help our doubts become belief.
May the power and wisdom of the Holy Spirit be upon our congregation as we seek to be obedient in reaching out to others with the good news of forgiveness, grace and salvation so that all may come to know that Jesus Christ is Lord!
In His Name,
Reverend Sharlyn
---

A Word From
Associate Pastor Shaun Hardimon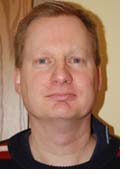 As I am writing this we are celebrating Mother's day and in a couple of weeks we will be honoring those we have lost during Memorial day, with a joyful celebration in early June for Father's day.
I would encourage all of us not to wait until these days come to honor both those living and those who have passed on. Too often we say we will make time, or something is happening in our lives so we don't have time, or we make the excuses that we get tired of hearing the same stories or talk about people we don't even know.
But too often we continue doing the same things we have always done and then when someone passes on we make statements like I should have made more time for them. Or you ask yourself as you go through their personal belongings what were they thinking when you find something you don't understand.
Start today to make time for your mother and father. Make time to hear their stories even if they are repeated and get those special receipts to food and those special pictures that mean so much to you.
Pastor Shaun
---