Rev. Dr. Sharlyn Gates' blog, "A Journey of Grace ...,"

and can be found by clicking here:

www.sharlyndgates.com

.
---
Reflections from the Pastor's Study …
Rev. Dr. Sharlyn DeHaven Gates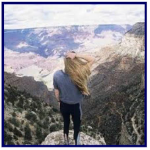 The Adventure Has Begun!!!
Fall is an exciting time in the church for us. We are regrouping, starting new things, coming together after many of us have been gone some for the summer. We took a break from studies and Sunday School but now we are full on!
Charlee Litten and Barb Brown have great programs planned for our children and adults. Wednesday night Bible Study for both the men and women is off to a great start. Our teams are working on upcoming events and will be getting word out to you about all the opportunities for ministry, mission and fellowship.
This month my theme for worship continues to be focused on the adventure we read about in Genesis where God calls certain people to be the leaders of the faith ? a faith that will last through eternity. We have learned about Abraham and Sarah and how, even at a ripe old age, they heard God's beckoning call, they stepped out of their comfort zone and started the journey in faith. And our adventure continues as we read the stories of Isaac, Rebekah, Esau, Jacob, Rachel and Joseph the Dreamer. We will explore the messages of each of these people of God and learn how they are like us in so many ways. Even more important is how God relates to us in the way God related to them so long ago.
I'm looking at other possibilities for Bible studies outside of the Wednesday night study. If you have something you would like to lead, or for me to consider, please don't hesitate to bring your ideas to me, or to Charlee as the Christian Ed Team Leader. We could do a focused women's study, or something especially for men, or a study on marriage, families, or aging issues. We could meet in homes or at a café or coffee shop. The possibilities are many!
Be thinking about how we can do more things in the community too. What are ways we can be visible and present? How can we invite people to come to our events? It takes all of us to make these things work well. But it isn't a big chore for anyone. Ideas, and a willingness to help make them happen, is most important. Are you willing to step out of your comfort zone and walk in a new journey together? To try some new ways of doing things? To explore the Scriptures with me? Wrestle a little (or a lot) with God's Word? To serve on a team or to help on Sunday mornings? We need everyone! We need you!!!
By faith Abraham obeyed when he was called to set out for a place that he was to receive as an inheritance; and he set out, not knowing where he was going. By faith he stayed for a time in the land he had been promised, as in a foreign land, living in tents, as did Isaac and Jacob, who were heirs with him of the same promise. For he looked forward to the city that has foundations, whose architect and builder is God. By faith he received power of procreation, even though he was too old -- and Sarah herself was barren -- because he considered him faithful who had promised. Therefore, from one person, and this one as good as dead, descendants were born, 'as many as the stars of heaven and as the innumerable grains of sand by the seashore.' Hebrews 11:8-12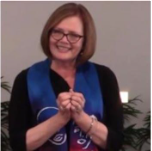 Come join me on this great Adventure!
Rev. Sharlyn
---


Transcripts of 2018 Sermons

Copyright 2018. All Rights Reserved.
---
"Dream a Little Dream"
Rev. Dr. Sharlyn Gates
October 14

---
"What in the World"
Rev. Dr. Sharlyn Gates
October 7


Worship Service
Video
Closed Captions (CC) Available

---
"(Not) A Laughing Matter"
Rev. Dr. Sharlyn Gates
September 30


Worship Service
Video
Closed Captions (CC) Available
---
"Promises, Promises!"
Rev. Dr. Sharlyn Gates
September 23


Worship Service
Video
Closed Captions (CC) Available


---
"Ready, Set, GO!!!"
Rev. Dr. Sharlyn Gates
September 16


Worship Service
Video
Closed Captions (CC) Available
---
"Grace vs. Justice"
Rev. Dr. Sharlyn Gates
September 9


Worship Service Video
Closed Captions (CC) Available
---
"The Family Tree - ancestry.com/biblebegats"
Rev. Dr. Sharlyn Gates
September 2


Worship Service Video
Closed Captions (CC) Available
---
"Daring to Be Vulnerable"
Rev. Dr. Sharlyn Gates
August 26


Worship Service Video
Closed Captions (CC) Available
---
"From Despair to Hope"
Rev. Dr. Sharlyn Gates
August 19


Worship Service Video
Closed Captions (CC) Available
---
"Ruth: Walking Alongside"
Rev. Dr. Sharlyn Gates
August 12

---
"Bread of Heaven"
Rev. Dr. Sharlyn Gates
August 5

---
"God Centered"
Guest preacher Commissioned Rule Elder
Shaun Hardimon
July 29

Transcript of
Sermon is not available
---
"Follow Me"
Guest pastor Rev. Don Neuville
July 22

Transcript of
Sermon is not available
---
"Worship In The Park" Sunday"
Celebrating 159 Years of Faithful Service
to Jesus Christ

"The Greatest Gift"
Guest pastor Rev. Don Neuville
July 15

Transcript of
Sermon is not available
---
"Sufficient Grace"
Rev. Dr. Sharlyn Gates
July 8
---
---
"Does Everything Happen
For a Reason?"
Rev. Dr. Sharlyn Gates
June 24

Worship Service Video is not available
---
Sermon Skit:
"The Lord's Prayer"
Randy Cook and Gordie Bradshaw
June 17

Worship Service Video

Transcript of
Sermon is not available
---
---
"No Law but Love"
Guest speaker Rev. Dr. Dan Saperstein, Executive Presbyter,
Presbytery of Lake Huron
June 3

Worship Service Video
---
Archive of Worship Service Videos
and Sermon Transcripts

---

---
---