Rev. Dr. Sharlyn Gates' blog, "A Journey of Grace ...,"

and can be found by clicking here:

www.sharlyndgates.com

.

A Message From
Rev. Dr. Sharlyn DeHaven Gates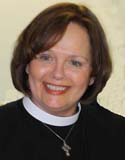 Summer in the Church
Well, I think it is safe to say that summer really is here now. It seemed to me that it took its sweet time getting here, but I definitely believed it when our air-conditioner didn't work for a few days. With summer, it seems our church activities really slow down and in many ways, that is good. We are small enough that many people have lots of responsibilities and those people do need a break. I am thinking of the Fellowship Team and all the people who provide goodies and coffee for us on Sunday mornings. Coffee time is on a break until September. And Sunday School is on hold until then as well. The choir is taking a break, so no practice after worship for the summer.
I want to encourage you all, though, to remain faithful in coming to worship. Unless we are out of town, we need to come together as a church family and to worship and pray together. We need one another for support and we need to lift our voices together as we praise God for the many blessings we have from Him, as well as praying together for others. And don't forget that when you are out of town, you can continue to honor your financial pledge by going to the website at www.hollypc.org and follow that link.
Our teams are still meeting and the Outreach Team is planning a big event in August. On August 12th we want to have a neighborhood block party in the parking lot. We plan to have grills and cook hotdogs, have music and games and gifts for drawings. We want to invite everyone we can find in our surrounding area so we can get to know our neighbors. There will be no strings attached. We just want them to come and play and get to know us. So that means we need all of our church family to plan on taking part. It will be fun and a great outreach for the community. Our Christian Education Team is also planning on getting organized and ready for Sunday School in the fall. We have not had a Sunday School program for our children in a couple of years and we plan on creating an excellent program this year. We will have flyers to hand out at the block party so we can invite our neighbors to come.
But we need YOU. You are an important part of making this whole project successful. We need your prayers and your participation. We need your presence, your offerings of some food and leadership in games. And we need you to volunteer to serve on one of these teams and to help some with the Sunday School plan.
We may be slowed down for the summer, my friends, but we are still the church and we have a great calling to be visible in our community and to be reaching out to the many people who might just be waiting for us to make the first move.
Let's do it! May you have a fantastic, blessed, safe summer and may we, as a church family, do special things in this time that God has for us.
Peace and Grace!
Rev. Sharlyn
---

A Word From
Associate Pastor Shaun Hardimon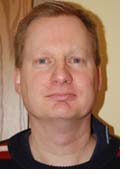 In couple of weeks we will be celebrating the fourth of July where the thirteen colonies claimed their independence from England, an event which eventually led to the formation of the United States.
Each year on July 4th, also known as Independence Day, Americans will celebrate this historic day by flying the American flag but do you remember what the flag symbolizes?
The U.S. flag has undergone many changes since the first official flag of 1777. On June 14, 1777, the Continental Congress passed the first Flag Act, which said that the flag would be made up of thirteen alternating red and white stripes and thirteen white stars on a blue field. Stars have been added to the flag as new states join the union. Currently, the flag contains 50 stars.
Ever wonder why the flag is red, white, and blue? While the flag's colors did not have a specific meaning at the time, the colors were significant for the Great Seal of 1782.
White: Signifies purity and innocence
Red: Signifies valor and bravery
Blue: Signifies Vigilance, perseverance, and justice
Why stars and stripes? Stars are considered a symbol of the heavens and the divine goal to which man has aspired from time immemorial; the stripe is symbolic of the rays of light emanating from the sun.
Have a safe and fun 4h of July celebrating our freedom.
Pastor Shaun
---