Teens for Christ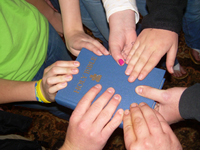 The Teens for Christ (TFC) meets Sunday evenings with the leadership of Sara Pettit and Pastor Shaun Hardimon. The TFC is a youth group that gathers to share their joy of laughter, Christian faith, and love of God with each other. We also regularly plan fun outings and mission work, everything from Hayrides to feeding the hungry; TFC is sharing the word and living their life to serve God.
---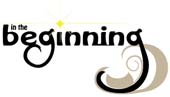 The Teens For Christ's newest project is a baby pantry that they have named "In The Beginning," which is a free resource for parents of infants that provides new and gently used clothing, linens, incidentals, diapers, formula, and emotional support for families experiencing tough times. The church is committed to supporting our youth in this important ministry. Collections of baby cloths, linens and other small essentials will be ongoing. If you have any of these items that you would like to donate, please bring them to the church.
We are seeing a need for toddler size clothing and larger diapers and pull-ups. We are looking for 3T and 4T winter clothes and outerwear. Blanket Sleepers in the larger sizes would be good also. Diapers are needed in sizes #4 - #6. If you are planning on donating any of these items please keep these sizes in mind. TFC appreciates all the support the congregation and community are giving to this important mission!
"In the Beginning" will now be open
on the second and fourth Fridays
of each month from 10:00 a.m. - 12:00 p.m.,
and on the third Saturday of each month
from 10:00 a.m. - 12:00 p.m.